User Managers can assign user roles to colleagues or clients.
On the majority of meetings you will be required to grant access to other users so they can assist in facilitating Q&A, brand and theme a meeting or even run the meeting.
There are 3 different roles to choose from and more than one can be applied to a user.
To grant access
Go to your dashboard
Click the Users tab
Enter the email address in the editable text box
Click send invite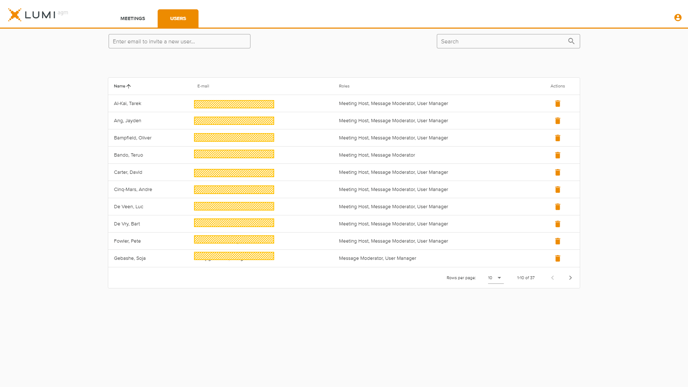 The user will receive an email that they must click in order to setup their profile and access the dashboard.
Note:
There is a 48 hour timeout if the token in the email is not clicked and a new invite will need to be sent.

Once they have signed up invite them to your event.
Click the meeting name you wish to invite the user to
Go to Settings
Go to Sharing
Click add co-host to the meeting
Type in the name of the user or email address
Once click on the selected user, they will appear below in the shared with section
Click Save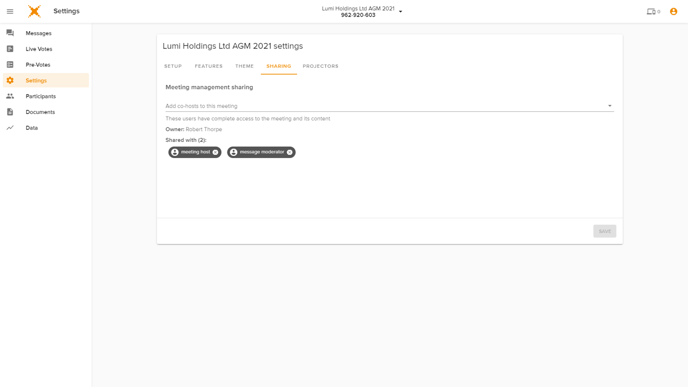 Here you can see the owner and who it has been shared with.

Reviewed and Approved by Product Team