Adding Account Email
Account Emails are used in your events, surveys, and emails.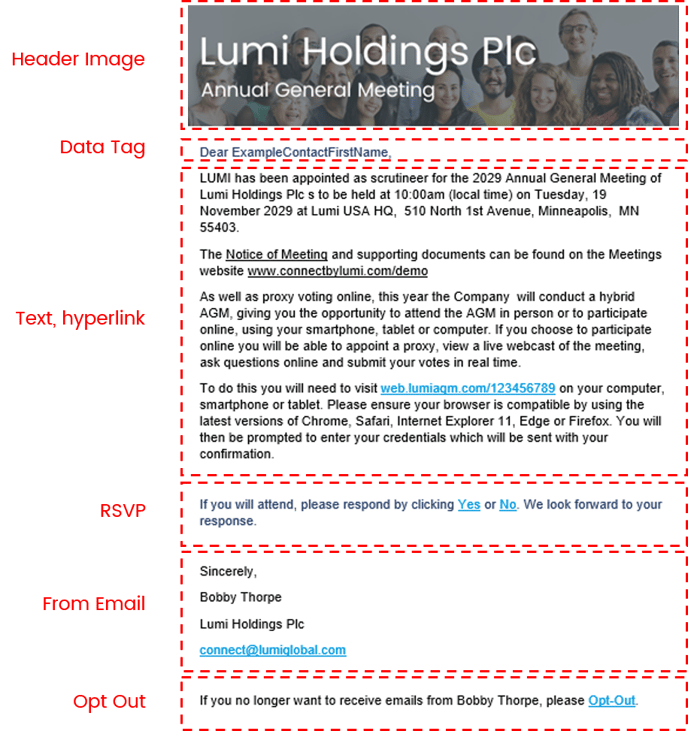 You need to add an email address to the Connect platform in order for the email invites to be sent from a particular address. The default is connect@lumiglobal.com but it is most likely that you will want to send from your own domain account.
Please send your account manager the @clientdomain.com you wish emails to come from. This process can take between 2 - 4 days as we also require the email address to accept the verification. Once accepted your account manager will then assign the email domain to your particular event.

Reviewed and Approved by Product Team