Badge printing is a great way to showcase your event and easily allow your guests to network.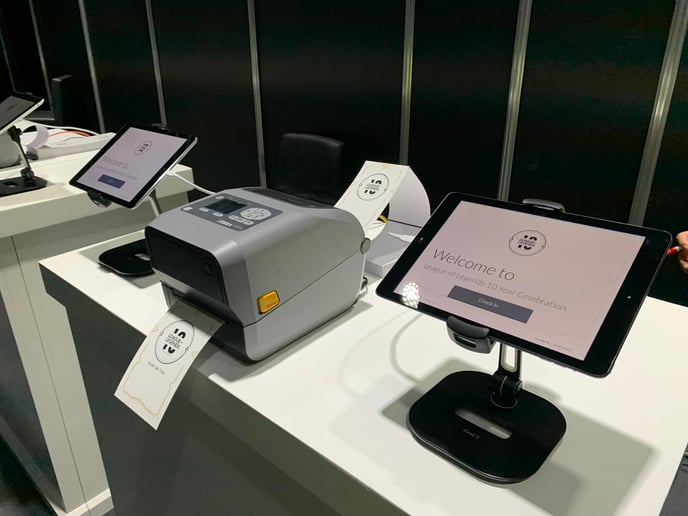 Whilst we recommend that the majority of the artwork be pre-printed, within the software we can add the finishing touches and include any relevant information such as name, email, position, etc. Information can also be displayed in a QR code.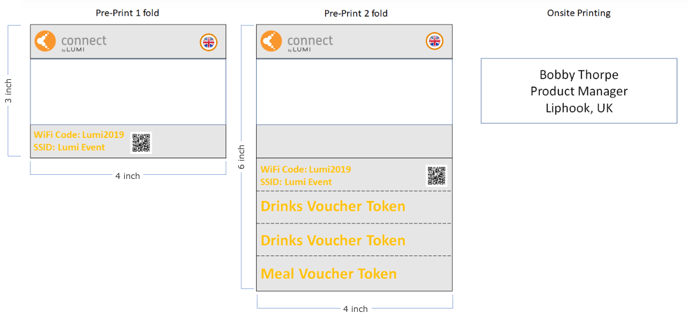 Things to consider putting on your badge include, Wifi Passwords, agenda, maps, country flags, dietary requirements indicators. You can add tickets to badges and design them with perforated edges to enable people to use them at events; such as drink or meal vouchers.
There is no need to print all your badges in advance and create waste, on-demand printing as the attendee arrives is a quick and seamless process. We anticipate each user will take roughly 30 seconds to find their name and print the badge. Also take into consideration about arrival schedules of your guests. If we can anticipate your busiest period we can easily advise how many registration desks you will require.
Badges are the main event but don't forget the all important lanyards, holders, etc.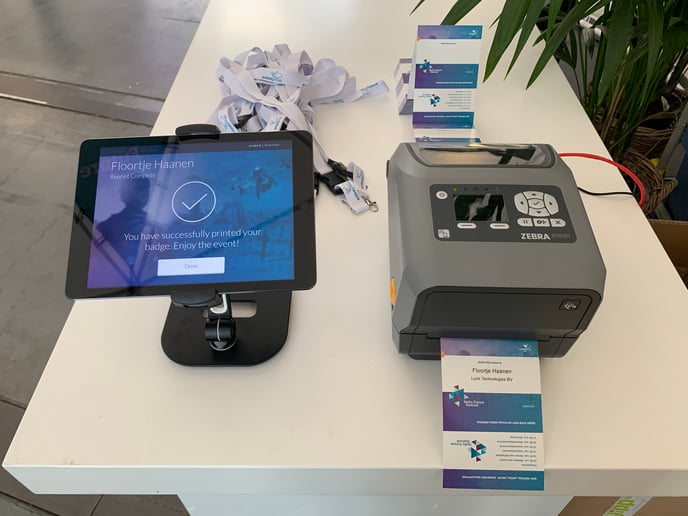 You'll want to purchase direct thermal fanfold stock. Standard stock sizes are 3"x4" for single-sided and 6"x4" for double-sided, though you can order custom sizes. Using stock with a timing mark is highly recommended, since it is the most seamless way to print at your event. You can order stock with gaps or notches as an alternative, but they are often more difficult to troubleshoot onsite.
If have specific badge requirements, such as PVC or colour on demand, then let your account manager know in advance to source the equipment and ancillaries.

Reviewed and Approved by Product Team