Banners are images that animate across your app and can be used to link to an external website or in-app content.

The graphic requirements are:
640 px x 150 px for phones
552px x 150 for tablets
We recommend having no more than 8 banners and depending on the information on the images set them to between 3 and 15 second intervals. There is no set order in how the banners appears.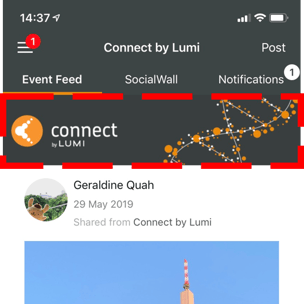 A banner must be in one of the following formats:
Avoid transparent backgrounds. They will make the whole image appear black in the app. If the GIF is animated, only attendees using an Android device or the Online Event Guide will see the animations. Banners appear in a randomly-generated order. There is no way to set the order.

Reviewed and Approved by Product Team