Graphic Requirements
All the graphic dimensions required to brand your event.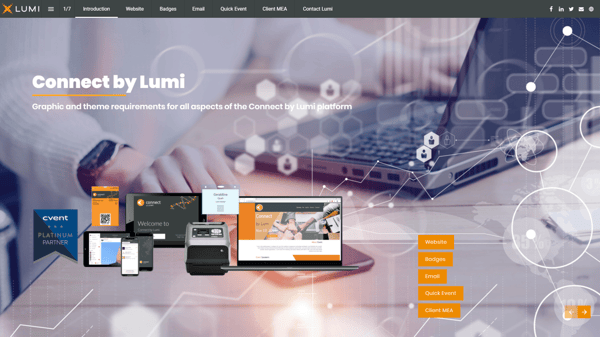 Ensure your image formats are either JPG, PNG, or GIF, and the file size does not exceed 2 MB
These are recommended dimensions. The website is responsive so will rearrange to fit the screen size of the device your invitee is viewing.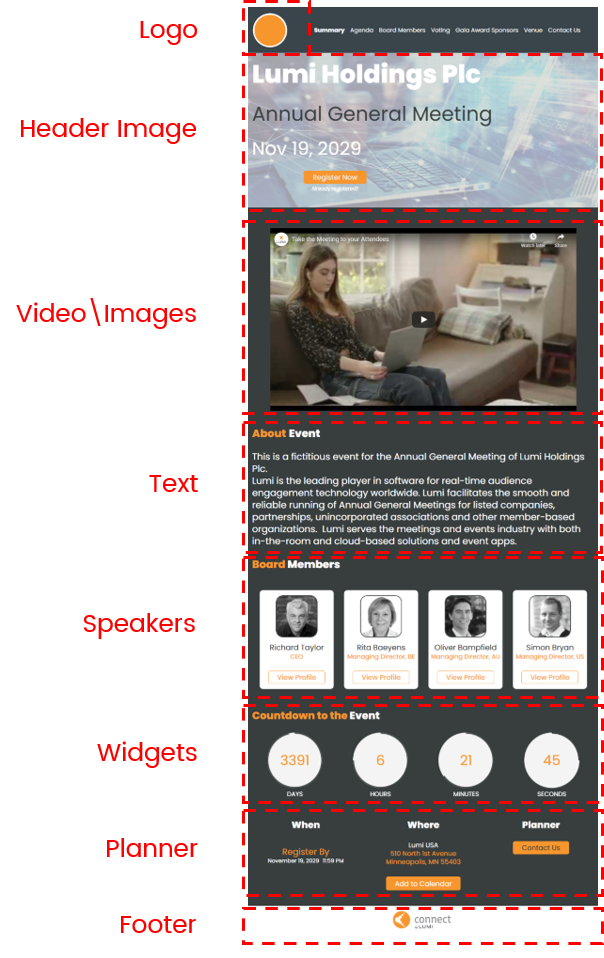 | | |
| --- | --- |
| Logo Images | 190px x 80px |
| Header Background Images | 1920px x 962px |
| Body Text | N/A |
| Speaker Images | 300px x 300px |
| Event Countdown | N/A |
| Planner, When, and Where Icons | 300px x 126px |
| Website Footer | 1920px wide |
Email Header

600px x 150px

Profile Pictures

Using Event only - 80px x 80px
Using Event & CrowdCompass - 300px x 300px
File size max is 10 MB

Apple Wallet Passes

Logo - 480px x 150px

Strip Image - 375px wide

Reviewed and Approved by Product Team