Authenticated participants and guest will be directed to the Info Screen.
The Info Screen displays,
Meeting ID
Event logo
Meeting name
Participant Name
Votes held - Optional
Additional Information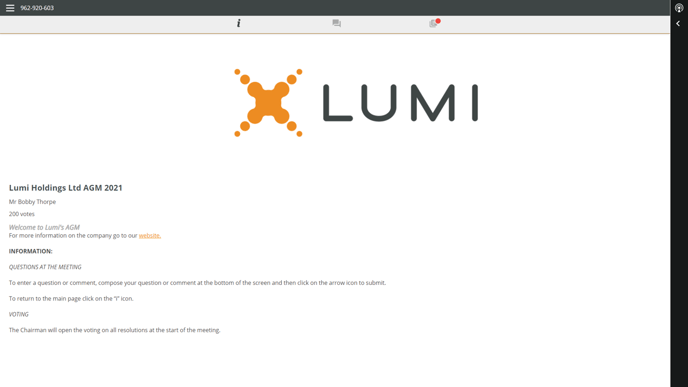 Additional information about the meeting can include external web links to documentation e.g. Annual Report and Accounts, and some markup language. Within the Info screen, you can select the 'Q&A/Messaging' tab and you can also access the integrated broadcast feature, documents and group polling.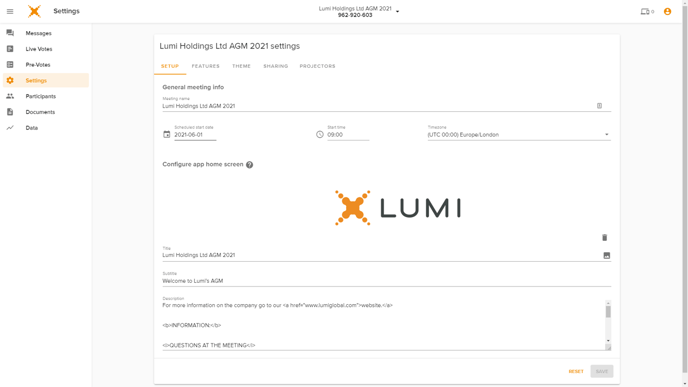 Function Definitions


Field
Description
Image

Justified

Left

Centre

Right

Title

250 characters

Subtitle

250 characters

Text

5000 Characters

Header Background
Displays rgb but can convert #hex values
Main Text
Displays rgb but can convert #hex values
Header Text
Displays rgb but can convert #hex values

Reviewed and Approved by Product Team