Your registration background will best display in landscape at 2048 px x 1536 px. Other sizes can cause clipping or may not display the way you anticipate.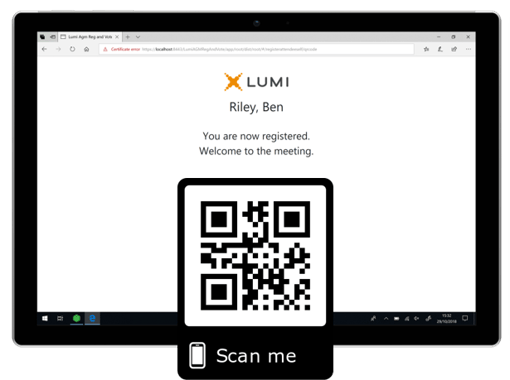 Keep the Design Simple. Low contrast backgrounds work best. Simple, low-contrast backgrounds that reflect your event's color scheme are a surefire way to not overpower the fields and buttons for check-in.
Make Logos Small and Low-Contrast. If you're using a logo, keep it in the upper area of the check-in background. That way, it will be visible on the Welcome screen, but isn't disruptive when blurred on future screens that offer interactive buttons and fields.
Avoid Busy Graphics Behind the Boxed Areas. The default Welcome screen text, button, and ribbon placement are key areas of functionality and should be avoided when creating your background.