In App reporting puts the current registration information in you hand.
Selecting the graph icon will open a dashboard view of various check-in reports, including:
Check-ins over time
Overall Stats
Check-ins by Type
Active Sessions.
Tap a report to filter it by date and time to display data for the entire event, just today, or just the last hour.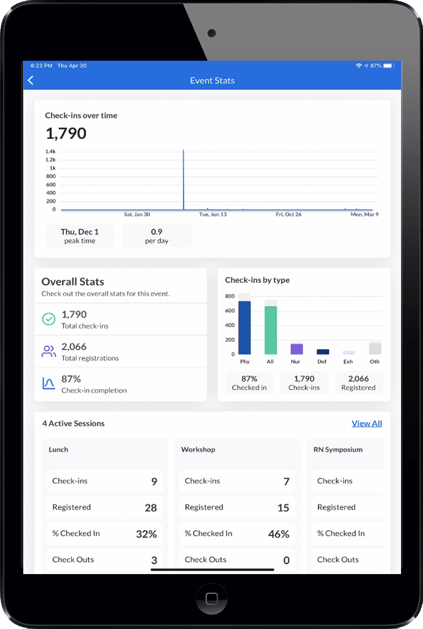 Tap a session's name to view its individual stats, including check-ins over time, check-ins by registration type, attendees registered, and capacity.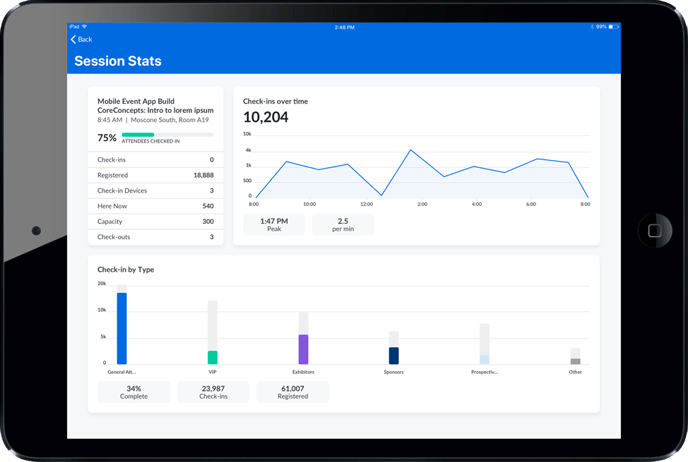 For events using RFID, a Locations widget will also appear, displaying live, active attendee counts for your event's locations. Tap
View All
to see overall data for all of your locations.

Or, tap a location to run a more detailed report, which displays the number of people who appear in that location at that moment, the number of RFID readers currently scanning, and the number of people in attendance over time.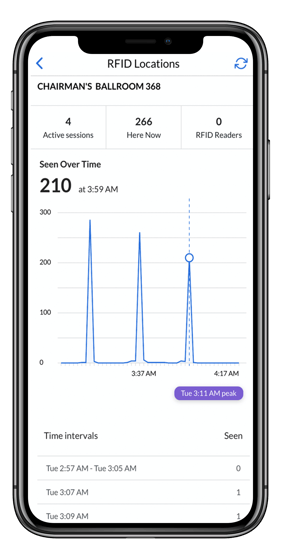 Note:
OnArrival will sync check-in data with your Cvent account instantaneously. However, data syncs from Cvent to OnArrival every ten minutes. To speed up the process, go to your home screen, click ... in the top right and tap Sync Now.

Reviewed and Approved by Product Team