The Broadcast screen can be put into 3 different states.
When viewing the broadcast (audio/video/slides) on a desktop PC, it is possible to expand the Broadcast panel into full screen mode.
To expand the panel, an attendee simply needs to click on the full screen [ ] icon and the panel will automatically re-size.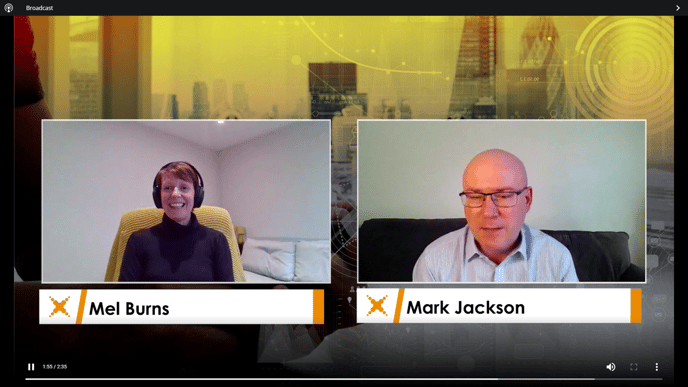 If a poll (Single or Multi-Motion) is opened whilst an attendee has the Broadcast panel in fullscreen mode, it will automatically adjust to a 50/50 split, ensuring that the attendee is aware of any live polls. An attendee will then need to manually switch the view back to full screen mode.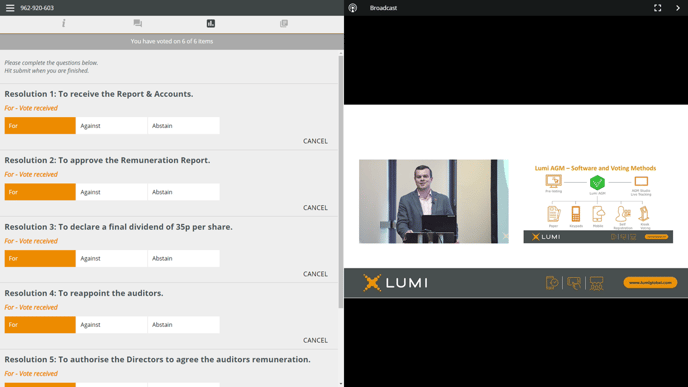 You can also minimise the broadcast panel by click the > arrow (twice on full screen, once on half screen)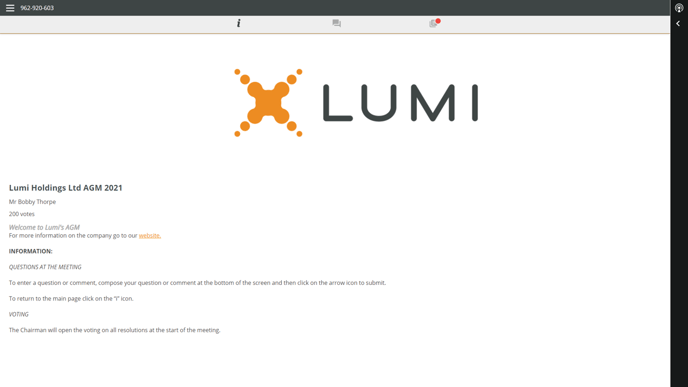 Reviewed and Approved by Product Team