How do I view/listen to the webcast?
Some events will broadcast through the Lumi AGM app. Learn how to open the broadcast to view or listen to the meeting.

There is a Broadcast Panel on the right if the application and you can change the screen between
---

Broad Cast Default \ Half Screen
Click the X button when in maximized mode to return to half screen configuration.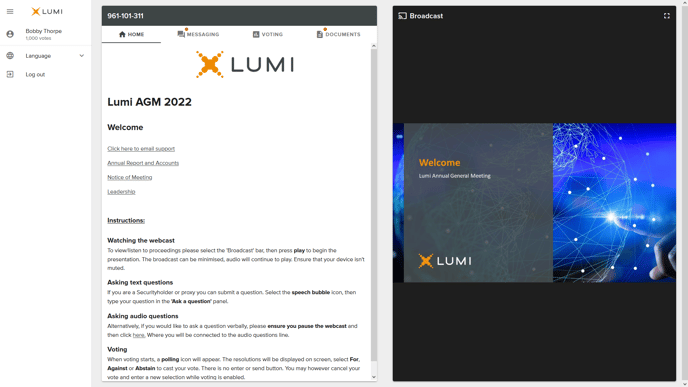 ---
Broadcast Maximised \ Full Screen
Click the [ ] button to maximixe the screen from half screen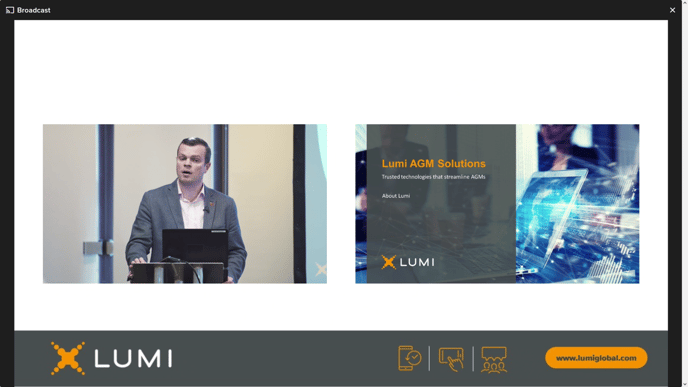 Note:
Whilst Lumi live chat or support can assist with enquiries the quickest way to obtain live event support is by contacting the transfer agent or registrar. This information is typically found on the notice of meeting communication sent out to all Shareholders notifying them that the meeting was taking place.

Reviewed and Approved by Product Team