What is the IML Click?
The IML Click works with Lumi ViewPoint.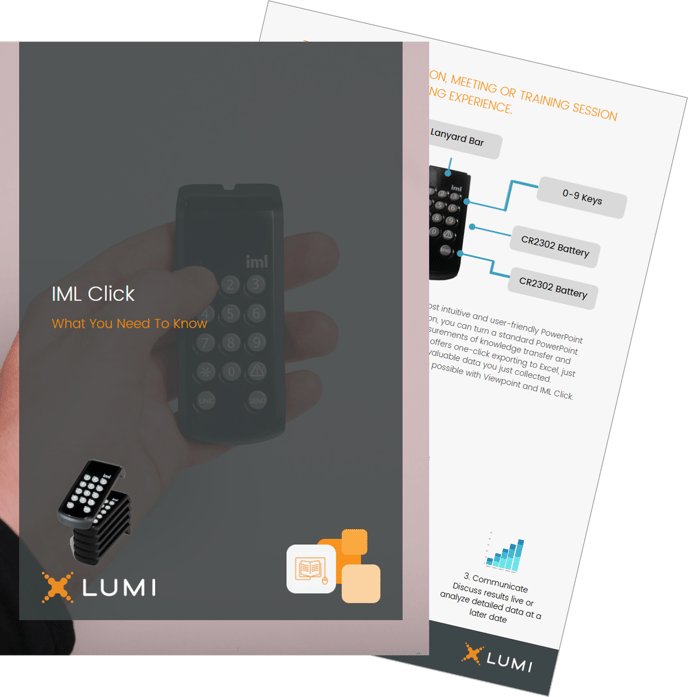 The IML Click is a simple response unit which is compatible with any laptop or PC via a data collection hub (IML Click USB Receiver) which plugs in to the computer via a USB port. The handset can be anonymous or identified via Lumi Register and has the ability to submit multiple or ranked votes as well as roam between systems. It was predominantly developed and manufactured by a third party, Fleetwood, as a resale product in 2011. In order to operate the IML Click a customer requires specific software, called Lumi ViewPoint. IML Clicks scale to 500 handsets per receiver with a maximum of 1 receiver per system.

Reviewed and Approved by Global Support 16/01/23