What is paper poll card?
One option to register at a live event is by traditional paper poll that is then entered into the electronic system.
A poll card is a document which is sent to all registered voters by the returning officer shortly before a vote or election. The poll card gives information about the poll or election, such as the date, the location and resolutions, and the name, address and of the voter.

Depending on the number of shareholders that physically attend the meeting, companies may opt to distribute paper poll cards at registration rather than keypads.
Poll cards can be linked to each shareholder when they register, this means when they are collected at the end of the meeting, they can be quickly and easily logged.
All paper poll cards will be input into the software and added to any remote vote and proxy votes received. This ensures the final results can be generated quickly and accurately post the meeting.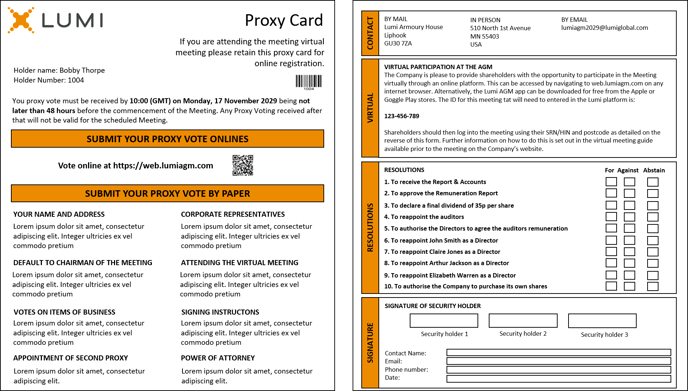 Reviewed and approved by the Global Support Team 16/01/23