What is the information screen?
The information screen displays any important links or information relevant to the meeting.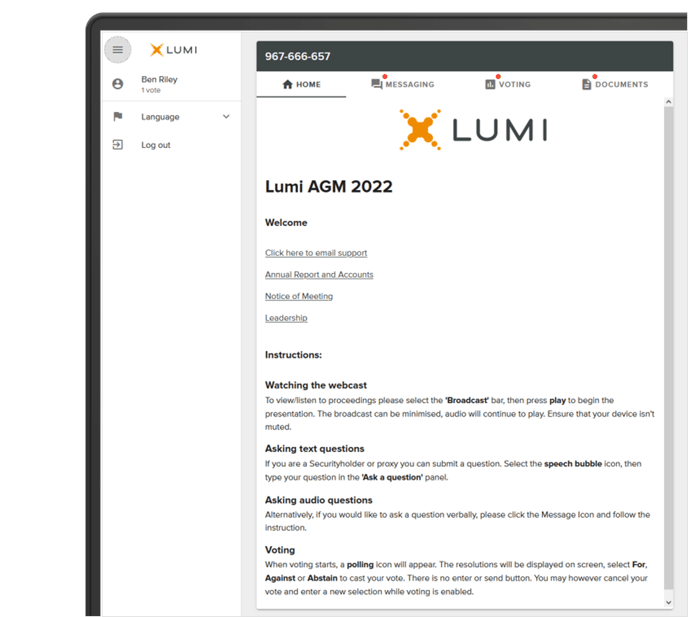 The information screen is the first screen you will see when logging into the Lumi AGM Mobile app.
Here you will find detailed instructions or link to external sites that will provide more information on how to use certain features, steps to ask text or verbal questions and any other business the company wishes to communicate.

Reviewed and approved by the Product Team